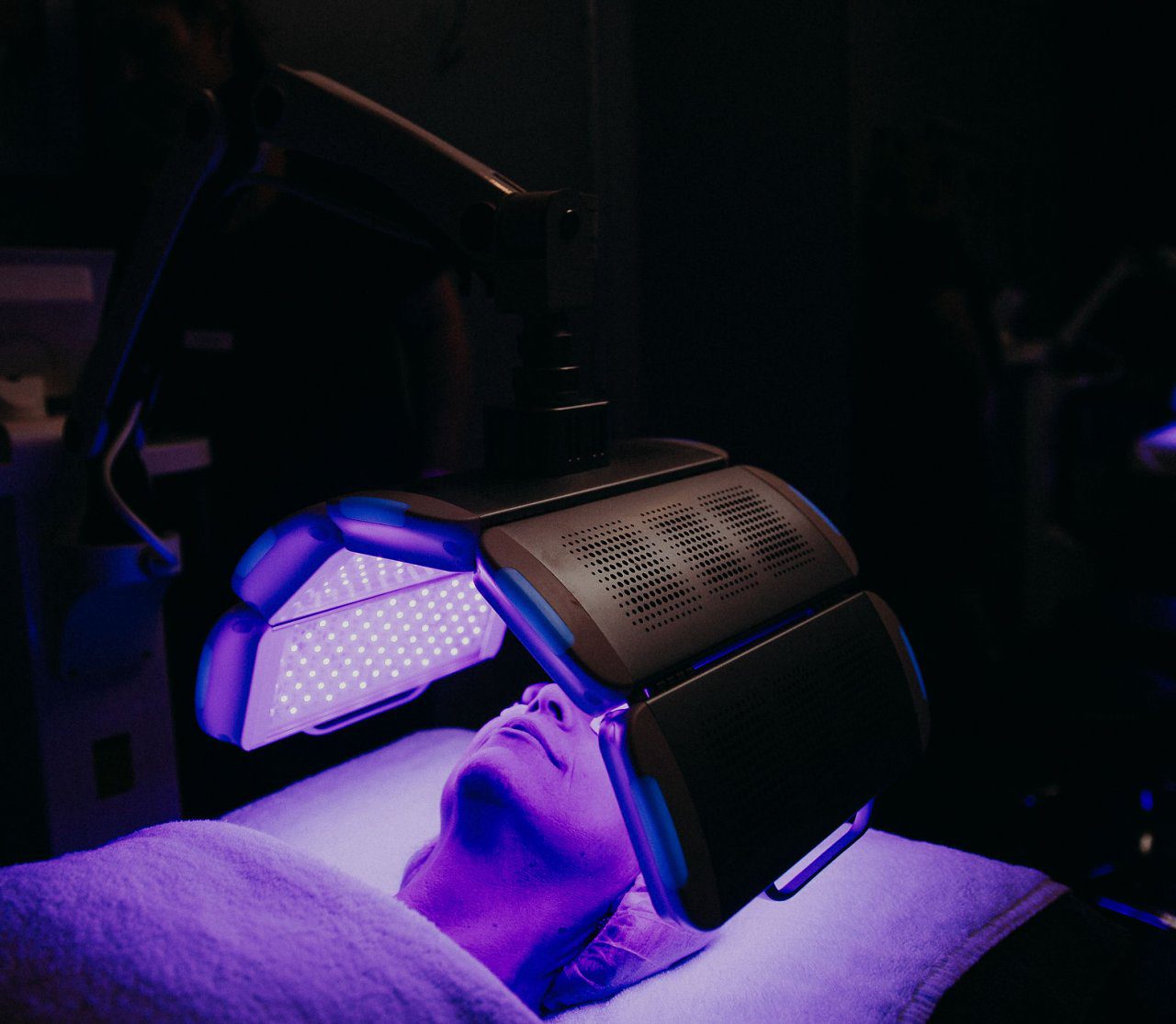 Soothe, heal and revitalise your skin
LED light therapy is a self-healing process that can treat acne, pigmentation, and signs of aging by promoting the skin's healing response, therefore stimulating collagen.
LED uses a light activation technique to increase skin rejuvenation and promote healing. We offer LED therapy as a 30-minute stand-alone treatment or a 15-minute add-on service. LED treats acne, inflammation, redness & bruising. It is collagen stimulating and also promotes wound healing. LED is a relaxing add-on service to your facial treatments.
Pain-free, soothing treatment for tired skin
Our LED light therapy is administered by qualified aestheticians and is designed to promote healing in the skin for a smoother, younger and clearer complexion.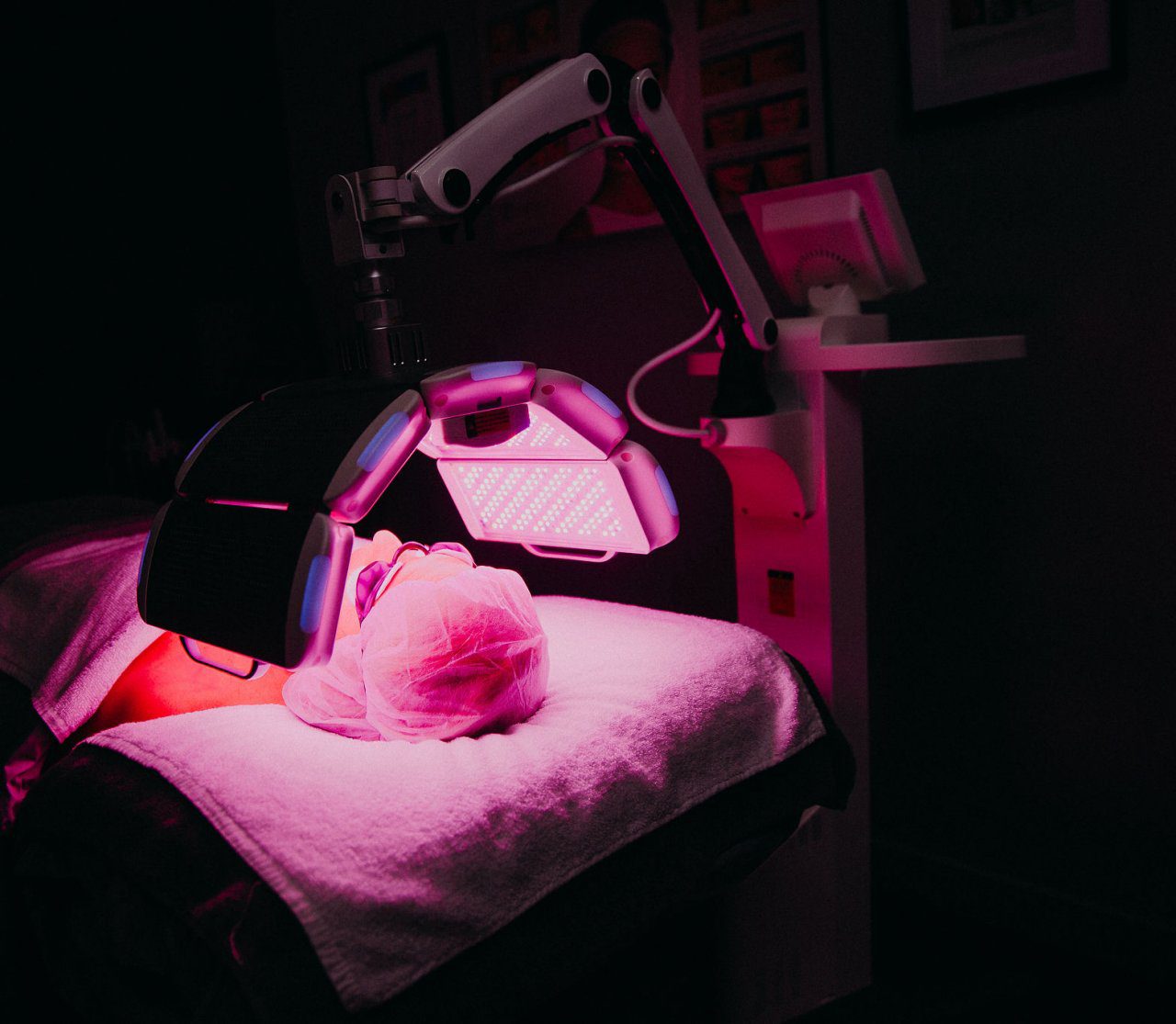 Need to know more?
Different types of LED light promote different healing properties in the skin.
Red light is used for anti-ageing and targets wrinkles. It boosts collagen production for overall healing.
Blue light seeks to eliminate acne by killing P. acnes, which is the acne-causing bacteria.
Yellow light boosts lymphatic circulation and helps to soothe and brighten sensitive skin, as well as help fast-track wound healing and bruising.
Green light aims to reduce dark circles, uneven tone, and pigmentation and redness.